Sweet 16 Event Registration
Thursday, February 10, 2021
The Metropolitan, Minneapolis, 6 - 9 p.m.
Live music provided by the band High and Mighty
Global silent auction ~ Hors D'œuvres ~ cash bar
Please fill out the form below and submit your payment information to paypal. Your registration will not be complete unless we receive a payment receipt from paypal.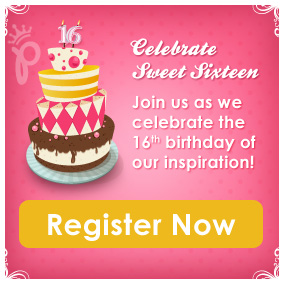 Born in February, 1995, a little girl named Priyanka, arrived and in the eight and half years that followed, she brought life and joy to everyone she met. It was Priyanka's dream to start an organization that would allow kids in hospitals to keep up with their childhood despite their illness. Her sassy attitude toward cancer inspired Priyanka's family and friends to kick off this organization in her memory in 2007.
With great joy, we are having our annual fundraising event on February 10, 2011, celebrating what would have been the Sweet Sixteenth birthday of our inspiration, at The Metropolitan in Minneapolis. This event will raise money to send child life professionals from our partner hospitals; Children's Hospitals and Clinics of Minnesota and Children's Hospital of Oakland, California, to Manipal Hospital in Bangalore, India. These professionals will use their expertise to further train staff members at the Priyanka Child Life and Development program that we started there in 2007.
The Foundation is managed entirely by volunteers, and all money raised at this important event goes directly to support the programs and their operational expenses. A key part of our celebratory evening will be a globally-inspired silent auction, featuring a vast array of unique, desirable products. We invite you to JOIN THE PARTY, and celebrate family, friends and life.